MCLLMP
The Meghalaya Community Led Landscape Management Project is a unique project of the State of Meghalaya, that seeks to leverage on the strength of the community to develop sustainable Natural Resource Management system that will lead to the restoration of degraded landscape of the state, build climate resilience and generate opportunities for livelihoods.
The project is being supported by the Government of Meghalaya and World Bank and is implemented by the Meghalaya Basin Development Authority through its project implementation arm, the Meghalaya Basin Management Agency.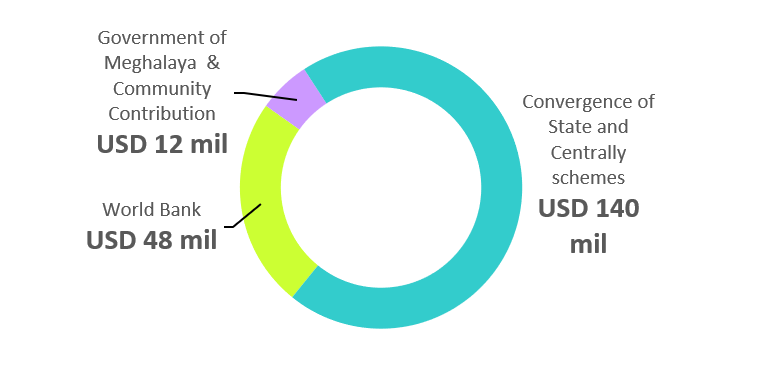 COVERAGE
Component 1: 6026 villages across entire state to be supported
Component 2: Out of 1015 villages in critical landscapes 400 villages will be covered with World Bank assistance and remaining villages under convergence
Component 3: Project Management Units to be established at State, District and Block Levels
IMPLEMENTATION AGENCY
The Project will be executed by the MBMA in collaboration with other partners particularly, SIRD (for training and capacity building), Department of Soil and Water Conservation, Water Resource Department, Forest Department, specifically with respect to technical inputs, safeguards management and Community NRM plan preparation.
PROJECT PERIOD
2018-2023 (5 years)